Одежда, белье, аксессуары для будущих мам и малышей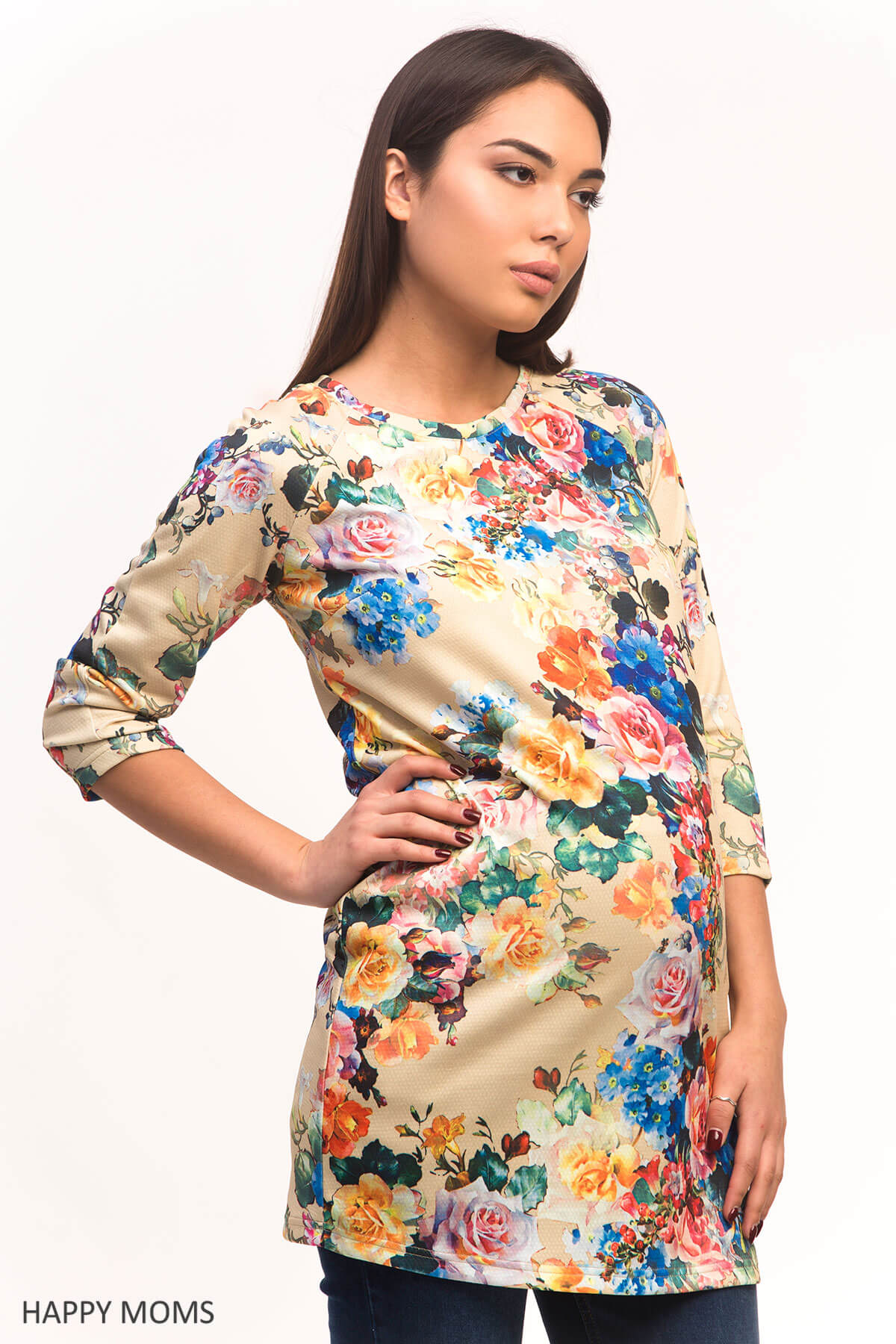 --- Остальные --- 1 TOY 21st Scooter 2x3 3DLightFX 4M A4Tech Abbott ABC Absolute Champion ABtoys Ace Action Adex Adriatic Aerobie AHA Ahmad Tea Aladine ALCO Alex All in 1 Always Amazimals Amazing Toys Ambi Pur amEurop Amico Amos Angelababy Angel Collection Angel Malma Angry Birds Anna De Wailly Apeyron Aprica Arctic Force Arias Ariel Arnimate Arti Ase-Sport Asmodee Astrel Auldey Toys Aurora Ausini Aussie Autotime Avanzo Daziaro AVToys Baboum Baby Care Baby Jogger Baby Room Baby Swimmer Baby You Badum Bairun Balbi Ballet Bambi Bambo Nature Bampi Banana BanBao Bandai BAO Baobab Basic Concepts Battat Bauer BBT Bburago Bead Bazaar Bebe Confort Bebelino Ltd. Bebetto Bebi Bebivita BeBoy Beifa BELA Belbal Belux BenBat Bentley Bestar Bestway Big BioniQ Bkids BK Toys ltd Blend-a-med Blip Toys Bloco Blue-Box Bogo Bojeux BoldWay Boley Bolz Bondibon Bondibon Creatures Bonna Bontempi Boon Boyuan Brainbox Brevi Brick Bridge Bright Starts Briliantina Brio Brix'n Clix Bruder BrunoVisconti BToys Bubchen Bugati BugSTOP Bullyland Button Blue Buzz Bee Toys Cai Po Camay Camelion Craftoy Cararama Carrera Castorland Crayola CDI CENTRUM Cepia Cesar Chap Mei Cougar Charm It! Chi-Chi Cosmodrome Games Creative Distribution Casdon Caomaru Canal Toys Corny Chericole Chicco Christys Chuggington Clearblue Clementoni Cogo Color Kit Comet Cra-Z-Art Citizen Color Copy COLOP Casio Centropen Carioca Cobi Color Puppy Colorful Bands Creative Carline Crystal Puzzle Choon's Design LLC Corpa Crown CubicFun Daesung Defa Lucy Defiants Di Hong Dickie Dimian Discreet Disney Docha&Mama Dracco Dreft Duracell Double Eagle Dragon-i Eastcolight Ecoiffier Edison Educa Educational Line Eichhorn Emily Eolo-Sport Erikbag Europa Uno Trade Everts Fada Fairy Falca Famosa Fancy Fashion Angels Faro FD Design Feber Felicita Fisher-Price Five Stars Focusray Funko Fun For Kids Funrise Funtastic Limited Funville Funny Mishka Gamex Gillette Giochi Preziosi Giro Giromax Globex Goliath Goo.N Graco Grand Toys Greenwich Line Gulliver Hansa Happy Hop Hap-p-Kid Happy Well Hasbro Head&Shoulders Heller Hemar Herbal Essences HTI I-Star Entertainment HK, Ltd IMC toys Imperial Toy Intex iPLAY ITP Jada Toys Jakks Pacific Jakos Jazwares Jetem Jinni Jixin John Joie Jolly Ride Joy Toy JC Toys Group, Inc. Junfa Toys Just Play K's Kids Kalencom Karolina Toys Keel Toys Limited Keenway KHW Kid Galaxy KiddieLand Kids Euroswan Kidsmart Kinsmart Kidz Tech Klein Kod Kod Krutti Langton LeapFrog Learning Curve Brands, Inc Learning Journey Lee Chuyn (Altacto) Leeho Lenor Let's Cook Lexibook Junior Lexus Trike Lexx Trike LG Lil fishys Little Angel Little Tikes Londa Longshore Limited Loongon Loko Toys Ludi Mack & Zack Toys Madame Alexander Magellan Magic Bear Toys Magneticus Maisto Majorette Maltex Mama's Helper Manley Manley Toys Marian Plast Mattel Maui Toys MaxCity Maxitoys Mega Construx / Mega Bloks Mehano Melobo Melogo Merries Me to You MGA Entertainment MIC-O-MIC Mindtwister Mojo Molto Mondo Moose Moose Mountain Toymakers Mondo Motors Moony Morbs Toy Quest Ltd MotorMax Mr. Proper Multi Art Munecas Antonio Munecas Rauber Mustang Nanostad Naturella Navigator New Boy New Century New-Ray Next Nici Nikko Ninja Corporation Nixor Oball Ocie Unico Plus Oogaa OLAY Old Spice Oral-B Orange Orb Factory Origami Ouaps Palau Toys Pampers Pantene Paradiso Peepers Peg Perego Peter Fish Piatnik Pilsan Pitpoint ltd Plasto Plast Team Play Visions PlayGo Playlab Playmates Playmind Plitex Plush Apple Popstar Club LLC Pro Line Procos S.A. Pustefix Putty Peeps Qiddycome Racing Pro Rascals Babies Rastar Ravensburger RenArt Revell Rinzo Rock my baby Rubbabu Rubie's Safari Safeguard SafSof Savvi Schipper Schrodel Schuco Scooli SDL Secret SES Schmidt Shamtu Shantou Shiner Toys Silverlit Skyrocket Sluban Simba Smart Kid Sing Yip Snowmen Sochi 2014 Sofija Sohni-Wicke Solido Sonata Style Soxo Smoby Spin Master Sputnik S+S Toys Star STELS Stellar Step Puzzle Stiga Stor Summer Infant Inc. Super Leader Epoch Tactic Taf Toys Tampax Tasia TCP Пигис-Милашки Tech 4 Kids TPF Toys Think Fun Tide Tillimilli Tiny Love TITI TOLO Toys Tomy Tongde Tongfu Topgame Top Toys Toy Options (Far East) Limited Toy State Toy Target Toys Toys Toyshock ToysLab Entertainment Trefl Trends2Com Trudi Trunki Ty Inc Unimax Umit Canta Villa Giocattoli Vivid VTech WABA Fun Weina Wella Welly Wicked Cool Toys Wild Planet (шпионские штучки) Winner Winx Wooden Toys WoodyLand Woody O'Time Wow! Stuff XQ Yaki.Idd Yaygan ZanZoon Zapf Creation Zhorya Zuru Coriex Абрико Авто по-русски Агат Азбукварик Апплика Антей Антел Арси Ассоциация Развитие Аэлита Белоснежка Биплант БрикНик Бытпласт Веселый праздник Весна Витоша Властелин небес Волшебная мастерская Волшебные палочки Волшебный городок Волшебный мир Гном Город мастеров Десятое Королевство Дрофа-Медиа Дэми Евгения Ермолино Завод Огонек ЗАО ПКФ "Игрушки" Затейники Звезда Настольные игры "ИгриКо" Играем Вместе Издательство Махаон Эгмонт Россия Каррас Колорпласт Компания "Пластик" Котовский завод пластмасс Креатто Кроха Лапландия Lena Лесная сказка LORI Луч Март Маруся Механика Миф Моделист Мульти-Пульти Мякиши Карапуз Не указан Ника Нордпласт Новое поколение Омский Завод Электротоваров Оникс Осьминожка Kribly Boo / Пирамида открытий ПК "Форма" ПМДК Полесье Польская игрушка Польская пластмасса Престиж Профессор Парадокс Проф-Пресс Радуга Рико Робинс Росигрушка Росмэн Русский стиль Сервисторг СмолТойс Совтехстром Сонная сказка Союзмультфильм Спортбэби Спортзавод Спортивная Коллекция Столичный центр электроники Счастливое детство Технолог Технопарк Томик Тульские санки Тутси Умка Фантазёр Фея Флиппер Тойз Чебоксарский Завод Чипполино Чудо-Чадо Экопромторг Энергия-Сервис Энергомаш Аргамак ЮНСИ Mammie Diamant Колорит Paulinda FunMax Mundo Sports Dema Stil Reeves Издательство Clever Висма ПоМа Vapor Orbeez NUK Tigex Totally Fashion HiPP Geoworld UF Дэта Semper Комарофф Чипа-Малышок Бабушкино лукошко МУЛЬТиКУБИК Омега-Пресс Play Smart Плэйдорадо Nestle Спелёнок Heinz Nordic ФрутоНяня Сами с усами Remedia Сады Придонья Wrebbit Винни Pasta la Bella Huggies Тёма Hame МАМАКО' Friso Умница (детское питание) Бибиколь MD Расти большой PROпитание Fitofruit Малютка Lava Rainbow Loom Фемилак Nutrilak Nutrilon Игропласт Plush Heart Лактамил Sanrio Toivy Эксмо Hydro Force Shenzhen Toys Iron Commander Yoh-ho! Актив Пром Loz Клевер Itty Bitty Дворики LaQ Пушистик Байла Johnson's Baby Potex Класата RMZ City Еду-Еду Felice Yookidoo Siger Habibi Novatrack Realtoy SS Music Trans Roller Gloria YiQu Master Series Умная бумага Феникс Dragon Toyz Vizzle Thinkway Toys Фортуна Uncle Milton Игры с папой OKT EKO First Steps Батик Erpa Everflo Fenbo HGL Soni Kids Peek-a-boo Erich Krause Global Express Far East LTD ФЭСТ Dolu Penguin EFSI Полиграфика Wange DIY Redwood Milly Tilly Pequetren Taison Fotorama KDW NAKAI Okiedog V76 / Вельс Мозаика-Синтез Dileny Girlie Style Джамбо Тойз Yellow Trends International Pioneer Toys Playmobil Village Story Collecta KUSO Fehn I'm Toy Sekiguchi Latest Fashion Design Pullman Razor Little Beetle Intek Toho MQ Green Toys Ling Dong ЯиГрушка Soma Kimyon Industry New Bright Kings Sport Gonher Joumma Bags КанцБизнес Тедико SFL Fantabijoux Мармелад Пром Orange Elephant MultiKids GK АСТ Splash Toys Little Ant Ilanit Intellectico Живой Песок Юнион Сорс Funnivation Астрон Мегабайк ZebraToys Gerber Idea Ifratti Yick Wah Taiko Plantex Maple Toys Zing Selfie Media Underground Toys Wildlife season Dave Toys Roing Золотой Гусь Leo Lucy&Leo Простые правила Woody Happy Plant Wooky Entertainment Cheatwell Pintoo Бумбарам Rostok Visa / Росток Виза МДИ Бомик The Purple Cow Devar Kids Остров игрушки Soya АГТ Геоцентр СТМ Шампания Future of Play Hobby World Toys Union Roter Kafer Vladi Toys Playhut WOW Toys Правильные игры Алатойс / Alatoys Magformers Stupid Casual Зеленый капитал Стиль жизни Fanclastic Toto Toys Банда умников Fascinations Foxx Лесовичок Интерхит Мастер-класс Научные развлечения Yako Toys Smart-Trike Знаток mySweeBe Арго Thinkers Top Gear Globen Infinitoy Good Hand Маргарита The Creativity Hub СКВ-Компани Лаура EcoBalance Атон Мебель Шкода Happy Kin ZT Model Mochtoys Daisy Design EstaBella Пуффи Fluffy Family Zormaer Жирафики Riolis / Риолис Mary Poppins Пламенный мотор Татой Mapacha DynaSun X-Match InSummer Dream Makers Дети Арт MJX Бэмби Игралли Геодом Kaili Toys VSP Caramella От винта! Roxy-Kids Новогодняя сказка Голубая стрела Анданте Moby Kids Jilebao Wader Yulu Skwooshi Mookie Happy Team Шар-Папье Конфитой Мастер игрушек НД плэй Владис Magic Book OgoSport IQ 3D Puzzle Эра Кассон Marko Ferenzo Крашики Xploderz Fun & Joy СПИ Убойная сила Самоделкин Пелси Gigo Магникон Heidi Ranok Creative Радужки Neocube Ваш подарок Neca Neat-Oh! JoyD Toy Bouquet SPA Belle RNToys Ultra LIGHT Nanoblock Family Fun Giant Microbes Экокуб Model Toys Hatber Neogum Engino Discraft UGEARS Master Wood Липляндия Вундеркинд с пеленок Z WindUps Vilac Turnowsky Siku Tega Baby Spielstabil Labirintus Sentosphere Schleich Donerland Italtrike Plan Toys Gotz Djeco Living Puppets Kaloo RoomMates Jeujura Egmont Toys Gemini Hold Enterprise Larsen Le Toy Van Fuzzynation SigiKid Hog Wild Magnetspiele Selecta Лель (Кубаньлесстрой) Philips Avent Городок Safety 1st Lassig Hubsan HappyCow MZ Viking Toys Smart Games Дельфин Кот Муар МагМастер Рудникс Elefantino Girl's Club Sonata Scorpion Grizzly Prosto Toys Wiki Zoo Азбука Тойс PandaPuzzle Markwins Орион Тигрес Титул Кидстейшн Муси-Пуси Игрографика Каляка-Маляка Гелий Созвездие ТК (Восток) Lanard Данко Тойс / Danko Toys Мир Игрушки Нижегородская игрушка Вилт PlayLand Parker Fellowes HP Дом моделей кожгалантерейных изделий Reiner Tiger Family Тайпит MadPax inФОРМАТ Твинки Алекс Tecnodidattica Manzoni ТрансВит Мебельком Eagle Luris Forever Friends Lomond Xerox Koh-i-Noor Аскент Вельможа Невская палитра Художественные материалы Tork Красная звезда Madcat Stragoo Games Faber-Castell schoolФОРМАТ Trodat KW-Trio Tosy Robotics Modus Samsung Unid Transcend АРТформат Спектр TDK Глобусный мир Kingston Edding VS Лилия Холдинг Стамм Maestro Starless Горизонт Семь Звезд ЭКО Финпласт Esselte GF Prime Time Listoff IQ Linc Pioneer Pilot Image Регистр Stanger КФОБ Cova York Modi Vileda Leitz Verbatim Гамма Глобус Nova Rico БиДжи Альт MunHwa Топ-Спин Chirton КТС-Про Концепция Быта Palazzo Гознак Курт и К Hopax Атлас Лантан Klebeband Аква-Колор Unnika Land Имидж Пемолюкс Авира Sorti Пересвет Stabilo ПЗБФ Henkel Мисс Чистота Пчелка Северное сияние Барс СТМ Снегурочка Кипрей Мобиле Академия Развивающих игр Ростойс Мир Моих Друзей Карнавалофф Айрис-пресс Лабиринт Пресс Виана Уральская елка Таис Диорама Лесная мастерская Город Игр Краснокамская игрушка Фотон Русский сувенир Галактика ТулИгрушка Развивашки ТопИгра Интехпроект ИД Мещерякова Полноцвет Перловка Усть-Люга Беллакт Школа будущего Ути-пути Владспортпром Симтек ЧП Максимов Колокольчик Эврика Сан-Мастер Paper Mate Unibob Pentel Симфония Waterman Epson Post-it Терес Клин Dr.Clean Рантис Paclan Тиссью Груп ФКБ и КЛ Noris Уник-Ум Pensan Young Toys Адажио Testplay Durable Portobello Domestos TeploKid Kenga ReDraw SunJade Weisida АО "Фабрика игрушек" (куклы Пенза) Decuevas Toys ТехноК Оптима Пак Maximus Деревяшкино Global Way Shares Ltd. Промтекс Sunlike Атберг Snowstorm YG Sport ProtectionBaby Donkey Toys CYMA MAXiSPORT JDLT Ganz Fun Time TPR Toys Luazon Regalia Tenki's FenMing JRX doJoy Yongjia Staedtler TerezaMed Partida Canpol Babies Ice Puzzle Paintboy Macik Jupiter Creations Green Trees Nina Ooba Jackie Chinoco GaGa Games Cool Toys E-Best Digiprint Ltd. GUDI Slider Unibora El Basco Lonpos Heros Hoverbot Smart Group Smart Smile Kids Leonardo Da Vinci RiverToys Princess Love Snow Show Melissa & Doug Nomi Tukzar Lisciani Nicotoy Toypost Olala Star Team Jie Star Decool Ledi Toys (машинки) Genius Pit Stop PlayMonster Hunter Products Feltrica Моя Зая Hebei Кулебакский торговый дом Лунные качели Фан Китс Top That! Ваниль Мехомания Smart Lab WavePlay Enthusiast Sports Мини-Маэстро Fantastic RP2 Global Котенок Wmotion Smart Balance Hit Imagination D-Lex Kakadu Уренский леспромхоз Neogift Черноморье Спорт Тойз Крона Plasticine Magical Тесто из детства Чижик Рыжий кот Senhai Warmies Jiahe Plastics Merx Kinderway Tiandu Umiks Malinos Hoffmann ПионеR Деревянные игрушки - Владимир Emco Квартет 1 Toys Plast Tech Team Tekko MSN Toys Gyro Мир кукол Умница Амберкинг Eureka! Hanayama Yvolution ИП Ясюкевич Galey Новый формат Weikesi Winner Bricks TVM Europe Spider Pen MyRiwell АкваНяня Лакомства для здоровья Balance Top Beverly Hills Teddy Bear Gowi Good Fun Орловские шахматы Забияка Sima-Land Graffiti Ir's MAZARi Школа талантов Smile Decor Munchkin Umka (текстиль) Апрель ArtMix / Артмикс Flobaby Сакси Кузьма Чудо-кроха KAFTAN Троицкая камвольная фабрика Страна Карнавалия Let's Go Roubloff DOLONI Мегашапка LIGAS / Лигас Трифена MINSA TORRES ТАИР Кроха (текстиль) Вероника-Текс Cherubino Basia Bossa Nova Басик и Ко Егорка Тошка Stavia / Ставиа Free Age Calligrata Арт Узор Giulia Носкофф Крошка Я TinGo / Тинго Оранжевый кот Little Zu Пехорский текстиль Wei Jiang МалевичЪ Кубаньфарфор Атрус Детская линия Hummingbird Галчонок Flexo Universal Элком РИМАЛ СомС WizzArt Литур Сибирские товары ЛиВ Milano socks Котофей Pandora's Box Studio Герои света Upixel Маленькое чудо Babolat Limpopo Этель Сборики Выбражулька Schreiber Ракета Stilnyashka ЗФТС Детки Hobby&You Экоживчик Три медвежонка Лесовик Сфера Миленд Fresh Trend Activ Craft Premier Трафарет Дизайн Сладкий сон Нордтекс Мика Свет Мария Minikin Эврики Profit Nuppi Artifact Крошкин дом Bamsic Альера LamaUral ONLITOP Jovi Кошки-Мышки А-тон Lovular Учитель ШУША / Shusha Непоседа Добрые Вещи In Step Капитал Cartotecnica Rossi Sempertex HEAD Mitre Arena Божья коровка DHS F стиль RISE Zoggs Семеновская пряжа Шнитки ALIZE Decoretto ПАПИТТО Светлячок Bagmaster Тамаша Ромашка плюс Художник Школа Художников ТД ДМ ЛАС ИГРАС Канышевы Вознесенка Московский сувенир Атра Белбогемия Фабрика фантазий Страна Фантазий Автоград Bembi (текстиль) Зайка Ми Левеня Collorista Экономь и Я Milton Полином Brauberg Sivo Lyra Selby Fidget Spinner Baby Trend Vay Toy Патриот Фабрика "Пермь" STG NAZAR-RUS Елена и Ко KUKUMBA Сквирл Зазеркалье КОТЭ Waboba Veld Co. Thai wood Kellaifeng Фабрика Картонного папы Фабрика Бамбук Maped BAX Kite Издательство "Пегас" Доброе дерево ИП Абдуллина Digo Toys Забавное купание Lanco Умная пчелка 7M IDEAL Оксва Антураж Playgro Самовар Qiaoletong Bolong МалышОК Альпина Пласт Миссия Мнушки Альтернатива Рисуй светом Young Mindz Toys SPEKTR SPORT Леко Donic Schildkroet РУЗ Ко Romana Schneider Kidsme Плюшевый шар Mr. Carving Action (канцтовары) Mikasa Любимая игрушка Marek Книжный дом Издательство "Талант" Издательство ПКФ "БАО" Herlitz Стрекоза Издательство "Кристалл" Crystaland Альтаир Makins Издательский дом "Питер" АБВГДейка Издательство "Речь" Аймид Milan Артель Жанетт Издательство "Белый город" Gund Ура! Издательство "Русич" Konigspuzzle Heye Puzzle Art of Mini Werola Lapkin Издательский дом "Литера" ИКД "Кредо" CartonHouse Мир ребенка CHUC Канцбург Радомир Santa Lucia Издательство "Ранок" Litoarte Gala Мир открыток Red Line 1SPINNER Mambaby Покачай-КА Fleur Sibelly WenYi Издательство "Азбука" Depesche Cife Spain Business Baellar Винтик и Шпунтик Издательство "Оникс" Кубика / Cubika Babyhit Everlast Forward Endisa SYMA Центрполиграф Геомагнит Giotto Игроманика Издательский дом "Карапуз" Spalding UMBRO Геменот M-Wood Humbi Vulli Baby Ono Плюша Freedecor Мальвина Happy Baby Kaibibi LeFranc & Borgeois Zinc Budi Basa ScrapBerry's Издательство "Пеликан" Askell Affenzahn Start Line Lemmo-toys Monstr Ir's Sadipal Наивный мир DMB Микам / Леком Luxceramic Laser Pegs PEPPY Uniel Prosto / Просто BattleTime Артвентура КвикДекор Triumf Active YOYO (аналог) GLOWALA Infild Virtus Юника / Unika Primo Издательство "Фламинго" Fiesta Crafts Мир Рукоделия Zuny Zoffoli Select Маленькая леди Sweet Baby Аромафабрика Wilson Tom's Company Мир колибри Nattou Zabava / Забава PROFFI KIDS Silwerhof Задира Плюс Фабрика игрушек "888" ИП Нимаков Lubby САНЭКС Carpe Diem Altair EDC Toys Мое Модный образ Joal Алекс Тойз Cobble Hill WWF T.A.R.G. Умные детки Курносики Выдумщики Colibri Tommee Tippee Большой слон Dido Фа соль Soft Blocks Alis Geronimo Cernit Издательский дом "Детский мир" Rezark Bioworld Бока Играмир GUOKAI Mad Wave Пушистое счастье Pergamano Gaspar Unicon Мир детства Юный скульптор Алмазная живопись Polkadot Darwi Стругъ Paw Decor Collection Jawbones Russian Елка Дерево кря! Jia Qi HRD Double Fish Danik Студия Pagedown Стигис / Stigis Издательство "Весна-Дизайн" Kids Home Toys BARTY PEIZHI WqToys Экивоки Воины Андромеды Пеликан Woodland (Сибирский сувенир) Сибирский кедр Умная дорога Тайны граней True Dough MToys Gunstory Molly Звездное небо Goldie International Rabbit / Рэббит Железякин Yalong Пегас (мелки) Toonideekids ПроСвет Abero Сувениры Вятки HuiQuan Издательство "Фолиант" / Foliant ТетраПром Dolodom Модный дом Belon Коняша (Авалон) Zephyr / Зефир Лепа MaxGroup Paremo База игрушек Fancy Creative ABC Academy Proff Издательство Vivat / Виват Janod EIN-O SCIENCE (Профессор Эйн) Лидер Сан Тойз Бэби Бриз ООО "Фабрика детской игрушки" (игрушки из дерева) Gyro Flash Kidwood Ранний старт Chanos S.A. Happy Snail ООО "Александра" Polly СуперПуперДети Mum&Baby Три богатыря Издательство "Улыбка" QiHui Незабудка Wobble Works GAMES Corporation Фабрика театральной косметики MoNa Design Три мишки Candy Clay PMO DAS Bebelot TEDDY Deli Genii Creation Dessata Ikoo Vikki&Lilli Tangle Angel Super Trike Cyber Toy CanHui Polini АСД Darpeje Fengda Teeboo Little Bird Told Me Green Planet Фабрика Творчества Xinbida Little Hero Dream Girl TBL Теремок Потешки Qunxing Toys Kaichi Астра Креатив Деревянные игрушки Тамбовский пороховой завод Shanghai Inter-World Dream Angel Мосфа MoYu QJ Magic Cube Ju Xing Toys Кенгуренок Тили-Дили Avenir Powerball Fenix Synergy Trading Развивающие игры Воскобовича Сказочная подария Trimcraft Ideal (машинки) Создай свой витраж Vito Fidget Balls Science4You Wild Planet (мягкие игрушки) Kids Cars Трюки науки 3D Stereoscopic День детства ButterFly Baby Land Лабиринт (наборы для творчества) АВИС WowWee Издательский дом "Самокат" Erdbaer Green Hill Energizer Буква-Ленд Zhejiang Easy Vehicle Co. Эйфорд Цикл Formula Beauty Travel Master Tools Mr. Hobby Italeri Trumpeter ЧудиСам TRIKE PULSE Academy ЛидерПолимер Fine Molds Сказочный патруль DAKE COMBOSPORT Jinjianfeng WOOW TOYS Метиз Ledy Toys (куклы) Manny Vogue Girl Crowd Games ООО "Прогресс" Фаберже / Faberge Световые картины Globber Nella / Нелла Jack and Lin ScooTer Издательство HappyLine My Friends Premium Toys BibaLina Wincars Гермес Joy Automatic Dohany Моя выдумка H.M. Toys Ziyu Toys Geomag Etch-A-Sketch ASI Амперка Basic Fun! Replace and Choose

Товары для беременных ростов фото. Поделитесь новостью Товары для беременных ростов с друзьями!